Improving access to quality healthcare for Australians living with allergies
Published

Monday, February 27, 2023 - 12:00 PM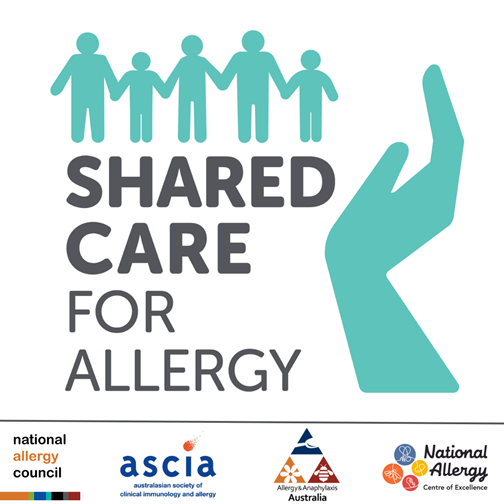 A new Shared Care for Allergy project aiming to improve access to care for people living with allergic disease, especially those in regional, rural and remote Australia, is underway.
The person-centred project is an initiative of the National Allergy Council (NAC), a partnership between the Australasian Society of Clinical Immunology and Allergy (ASCIA) and Allergy & Anaphylaxis Australia (A&AA), in collaboration with the National Allergy Centre of Excellence (NACE).
The concept of shared care is broad and includes education and training, scope of practice, standards of care and connecting healthcare professionals to provide the best allergy care.
The NACE will lead a systematic review of the literature relating to an allergy shared care model and help provide the evidence-base for the latest information on allergy prevention, management and treatment.
For more information and to get involved, please visit Shared care for allergy in Australia and subscribe to the Shared Care for Allergy Bulletin.
For more allergy research news, follow @NACEresearch on Twitter and @naceresearch on LinkedIn.
Proudly in partnership with the National Allergy Council and allergy organisations