Respiratory allergy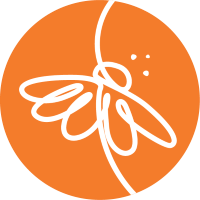 Here's why and how the NACE is working to centralise respiratory allergy research and translation of evidence into practice. 
Allergy reality
The spread of respiratory allergies is increasing, alarming the scientific community.
Most respiratory allergy treatments have been developed and studied in the Northern Hemisphere where pollens are different to those in temperate and semi tropical Australia.​
Hay fever, or seasonal allergic rhinitis, affects 18 per cent of people in Australia and New Zealand.​
Region specific research and therapy needs to take into account changing pollen sensitisation patterns across Australia as the climate continues to warm. One of our priorities is to focus on national guidelines and resources for the research community to enhance a national approach to respiratory allergy prevention and management.
Individuals and families
Got a respiratory allergy?
Researchers
Recruiting for a respiratory allergy study?
Meet the Respiratory Allergy Steam Advisory Group
The Group helps provide a national framework for collaboration and communication among respiratory allergy experts.
Respiratory allergy research and resources
See the latest key publications, news, events and resources about pollen and respiratory allergy in Australia, and beyond.
Proudly in partnership with the National Allergy Council and allergy organisations