Drug allergy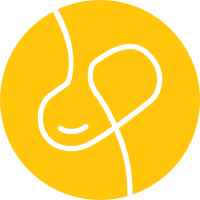 The vision of the NACE Drug Allergy Stream is: To reduce the burden and economic impact of drug allergy in our community and health system, improve health outcomes related to drug allergy and, ultimately, save lives through strengthened coordination and standardisation of drug allergy research and translation of evidence into practice. 
Allergy reality
Drug and vaccine allergy, collectively known as medication allergies, are a devastating national and global problem.
One in four Australians report a medication allergy.
Drug allergy carries serious consequences of morbidity, mortality and underusage of known effective preventative and curative treatments.
Self-reported antibiotic allergy is common in Australia. The overall self-reported antibiotic allergy rate for all hospital patients is 18 per cent for adults and 24 per cent reported for general medical inpatients.
Comprehensive research to help predict and prevent reactions to medications, including the COVID-19 vaccines, is urgently needed. One of our priorities is to help establish a standardisation of methods for medication allergy risk stratification and de-labelling to help reduce the burden and improve the development of medication.
Individuals and families
Got a drug allergy?
Researchers
Recruiting for a drug allergy study?
Meet the Drug Allergy Steam Advisory Group
The Group helps provide a national framework for collaboration and communication among drug allergy experts.
Drug allergy research and resources
See the latest key publications, news, events and resources about drug allergy in Australia, and beyond.
Proudly in partnership with the National Allergy Council and allergy organisations