A new way to manage antibiotic allergies in Australia
Published

Wednesday, June 21, 2023 - 12:00 PM
Two million Australians self-report an allergy to penicillin – but most actually aren't allergic – and this can lead to serious public health consequences
When filling out a medical form or hospital admission document, if you've ever reported an allergy to penicillin, you're not alone. But you may be mistaken.
More than 10 per cent of the Australian population self-report having a penicillin allergy. However, research shows only one per cent of people are truly allergic to the drug commonly used to treat bacterial infections, including those found in the throat or on the skin.
It's World Allergy Week which is the perfect time to shine a light on one of Australia's most alarming health concerns – drug allergy.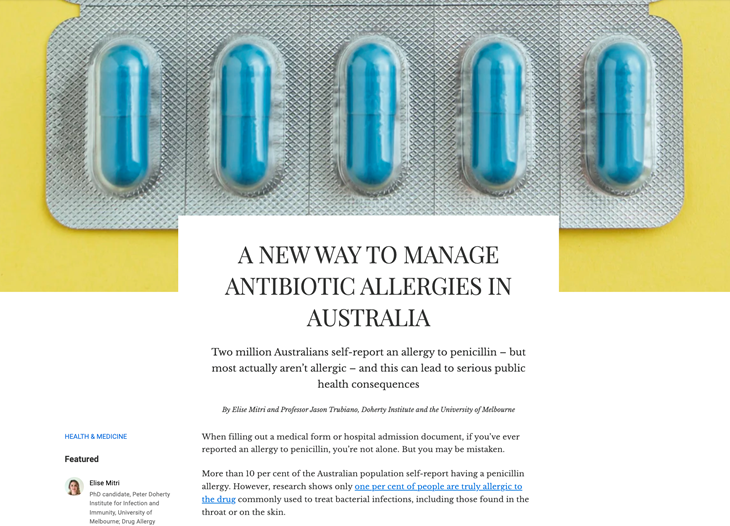 Read more on the University of Melbourne's Pursuit
Proudly in partnership with the National Allergy Council and allergy organisations