How tick bites can bring on a potentially deadly meat allergy: Prof Sheryl van Nunen
Published

Sunday, August 6, 2023 - 1:00 PM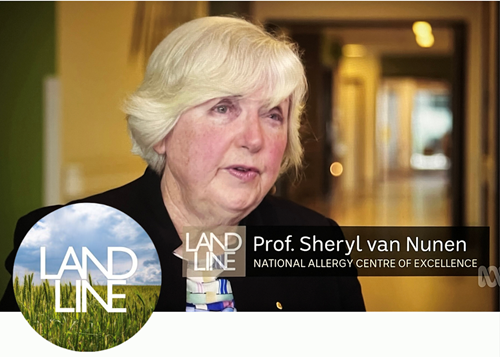 Tick season has arrived in Australia and with it warnings of a potentially fatal red meat allergy that can be brought on by bites, Professor Sheryl van Nunen OAM, NACE Insect Allergy Co-chair, told ABC's Landline and SBS News.
The clinical immunologist urged Australians to be more aware of the protective strategies around tick bites, which can induce an allergic reaction called the Mammalian Meat Allergy (MMA).
In the absence of vaccines, she said risk can be reduced - and even eliminated - with tick bite prevention.
Professor van Nunen, who documented the first global case of MMA in Sydney in 2007, said immune susceptibility will differ among individuals along a spectrum, adding that many are likely unaware they have the allergy.
"We did a study that showed our [Australia's] prevalence [for MMA] is 113 per 100,000. But it is probably higher than that at the moment", she said.
"About 60 per cent of Australians are potentially exposed to tick bites in that they live in the 30 kilometres or so east of the Great Dividing Range. The tick requires humidity and a wet autumn for numbers to be in plague proportions."
A population survey has yet to be produced to aid surveillance efforts due to funding barriers. She says at this stage the most cost-effective public health intervention is tick bite prevention.
"This is the only allergen in the world where we know what causes it, and therefore the only allergen in the world where we can stop you getting it in the first place - and prevent it," Professor van Nunen, Convenor of TiARA, said.
Here are some of Professor van Nunen's recent media engagements:
If you are a clinician who has treated patients for insect allergies in the past three years, please complete the NACE Insect Allergy Survey.
Proudly in partnership with the National Allergy Council and allergy organisations