NACE and NAC leaders put allergic disease on the national agenda with the Hon Ged Kearney MP
Published

Monday, August 7, 2023 - 1:00 PM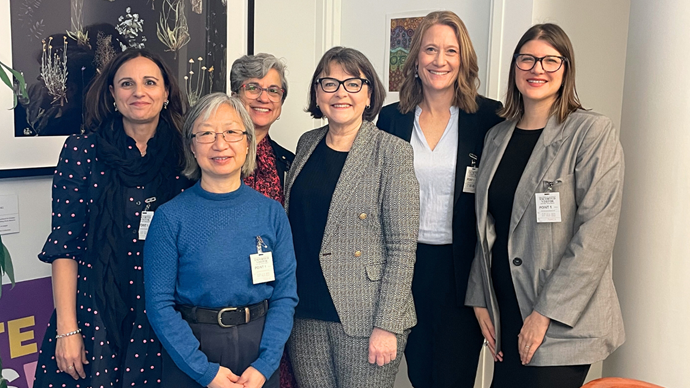 Allergy research and clinical care was on the agenda at Parliament House today.
The Honourable Ged Kearney MP, Federal Assistant Minister for Health and Aged Care, met National Allergy Centre of Excellence (NACE) and National Allergy Council (NAC) leaders to discuss our work to improve the lives of five million Australians living with allergic disease.
The productive discussion focused on our progress across multiple projects since Hon Kearney officially launched the NACE and NAC in August 2022. The collaboration is designed to accelerate allergy research and access to clinical care across Australia.
To learn more visit nace.org.au and nationalallergycouncil.org.au.
Pictured above (left to right): Dr Sandra Vale NAC CEO, Dr Melanie Wong NAC Director, Maria Said NAC Co-chair and Director, Hon Ged Kearney Assistant Minister for Health and Aged Care, Professor Kirsten Perrett NACE Director, and Tenaya Jamieson NACE Business and Operations Manager.
Proudly in partnership with the National Allergy Council and allergy organisations